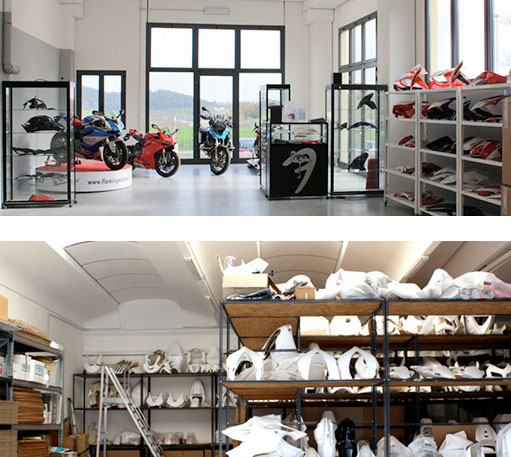 Our history
Flamingo Corse Bike was born in 1997, at the beginning, our priority was create a high quality fairing. We belive it's possible only if the company is able to follow all production steps, design, prototype, production, quality ispection, shipment.

In our mill the have all departement in continuos coperation, in order to prevent every possible mistake or production lapse.

Our Sales departement develope his job on major international motorcycle events (like EICMA in Milan), and many more local events. From the beginning we trust on our Website, we implement it continously, and we answer at any question ASAP.

Our product area traded in many countries, Germany, France, Spain, Switzerland. We are working to expand out business also in Asia, China and America. Feel free to contact us if you want rappresent us in your country!